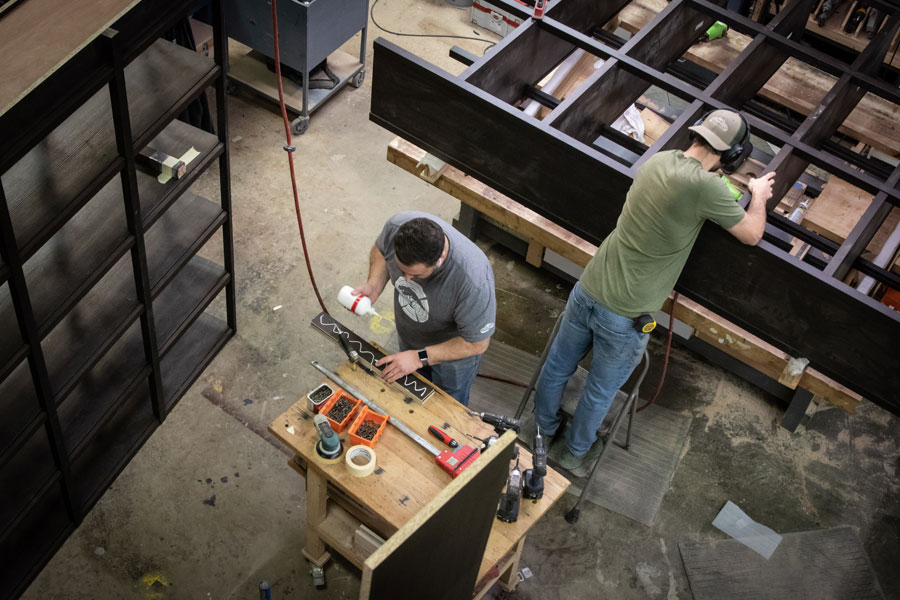 When designing a home or business, smart contractors know that the project will only run as smoothly as their project team allows. That's why, if you plan to incorporate custom built-ins into your next residential or commercial project, it is important to work with a custom millwork company who will collaborate with you and other design/build professionals to deliver the best solution for your project.
At Seven Trees, we work closely with designers, GC's and customers day in and day out to ensure a smooth process, from design to production to final delivery and installation. Read on to learn about the three things you should ask about when choosing a custom millwork company for your next project.
Three Important Questions to Ask Your Custom Millwork Company 
Do They Have Experienced Draftsmen on Staff?
Even the most detailed cabinetry and millwork designs can benefit from the input of an experienced draftsman. At Seven Trees, we take your architect's or designer's initial drawings and help finalize them based on our decades of experience producing beautiful, functional millwork. We think through the best way to manufacture each piece, and create detailed shop drawings that our craftsmen use to manufacture your order. This is truly the best way to take the guesswork out of a project, and ensure perfect results every time.
Do They Have Project Managers to Oversee the Work?
Complex construction projects get complicated! And that's why every millwork or cabinetry project can benefit from a dedicated project manager taking care of all of the details and interfacing with the rest of the project team. At Seven Trees, our project managers are available to answer questions, sort our issues, and ensure that nothing falls through the cracks. From finishes to schedules and more, a custom millwork shop with dedicated project managers will help your project run more smoothly.
Do They Have Installation Carpenters to Finish the Job?
Not all custom millwork companies have carpenters to install their projects, and many rely on the GC to provide installers. However, we want each of our projects to come out as perfect as possible, so we can provide dedicated installation carpenters if needed. Even if your project doesn't require our installers, because we install our work regularly, we know all of the common issues that can arise, and so we take these into account as we work. That way we can deliver perfect finished pieces, with clear instructions, that are easy and seamless to install.
Ready to Get Started? 
When it comes to custom millwork, if you can dream it, we can build it, and run a smooth process to boot! Contact us today to learn more about what sets Seven Trees apart. We look forward to hearing from you and partnering on your next project!